Prunus avium – Wild Cherry
Due to its valuable wood Wild Cherry is increasingly being taken into silvicultural consideration.
The cultivation of cherries provides the option to interlink economic and ecological objectives in an optimal way. Within 60-80 years valuable wood will be produced, the diversity of tree species will increment as well as the range of habitat and the landscape will be invigorated.
The plant material
The Wild Cherry seed stock commonly available at this time usually contains only a small part of upright (straight) growing trees allowing the anticipation of high revenue. Selected elite trees are being reproduced vegetatively by the method of micropropagation. By this means the progeny's good growth characteristics remain unaltered.
The progeny of elite trees of different origins (e.g. Bovenden, Lensahn, Reinfeld, Osnabrück, Farchau, Diekholzen, Wesel, Xanten, Resita) was tested in Schöningen. The best trees were cloned and retested. As a result of this clone testing the best trees were cloned again and now are available for in vitro propagation. In doing so the biological diversity of this clonal mixture exceeds those of seedlings at control stands.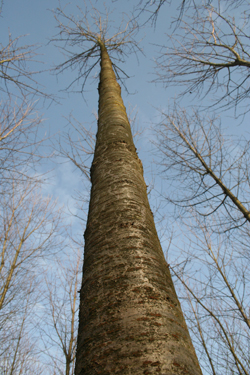 Figure 1: Prunus avium reproduced by in vitro culture, age 19 years
Advantages of selected Wild Cherries
The Wild Cherry's habit is of vital importance for the production of high quality mixtures for veneers and solid wood furniture. Maximum prices are realised by straight-boled, finely branched trees.
The findings show that in comparison with seedlings in vitro reproduced Wild Cherries yield a large volume production. According to North West German Forestry Research Institute the cherries for instance yield up to 1.08 m³ per stem at the age of 33 years.
Quality characteristics
For silvicultural purposes the mixture "Escherode I" may be delivered exclusively as a mixture of at least 14 clones.
You will receive young plants in flats (multipot) (quality P, QP77W, 0/1/0 , size 5-20 cm) or container (quality C, 2 litre rose pot, 0/1/1, sizes 20-50, 50-80, 80-120, 120-150 cm):
Quality P, QP77W, 0/1/0: You will receive flats (multipot) each containing 77 plants of a clone. To compensate possible failure in growth only 70 plants will be charged. The minimum order quantity of 980 plants results as follows: 70 plants x 14 clones. Any other order quantities beyond must be divisible by 70. As for minor order quantities or trial orders for testing the plant quality we offer a test package for line out purposes containing 70 plants. You will receive 14 clones with 5 plants each at package price.
Quality C, 2 litre rose pot, 0/1/1: You will receive potted plants of the specified classifications.
Woody plants are available as transplanted plants without ball (wB) sizes starting from 20 cm, please contact us for further information.

Figure 2: Propagation in flats (multipot)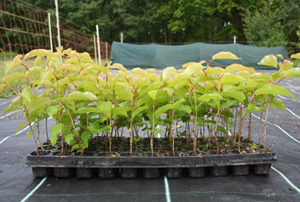 Figure 3 and 4: Propagation of container plants quality C
We practice mycorrhizal inoculation in order to harden our cherries and enable proliferation at the natural habitat.
Silvicultural information
The cultivation should be effected on sites that ensure the achievement of the exploitable diameters. Options for secure cultivation are provided by mesotrophic to eutrophic habitats up to the submontane altitudinal zone (450-550 m). Every sustainably fresh habitat will provide opportunities for good development. Humus- and base-rich agricultural areas normally provide best premises.
Your planning should arrange for the growing of 100 to 150 future plus trees/ha. We therefore recommend to spread the high-class plant material evenly throughout the area using quantities of 400 to 600 trees/ha and integrating filler. As final quantity of plants 1,200 to 2,500 plants/ha (plant spacing 2 x 2 to 2 x 4 m) is recommended.
Semicircular spade or hole planting is realised in the forest. After planting a single protection by fencing or single tree protection of different materials, makes sense. First green prunings should be started in good time. In any case lateral branches should be < 2.5 cm to be deshooted.
Depending on the plant spacing the first thinning should be realised reaching top heights of approximately 6 m. Future plus trees are to be preparatorily limbed at the height of 3 m.
A second high thinning like release cutting and pruning (up to 4.5 m) should be realised at the top height of 8 to 9 m. In combination with the third pruning at 6 to 7 m an intense high thinning starting at the top height of 12 m makes sense in order to stimulate the confirmed future crop trees. Starting at the top height of 22 m thinning intervals extend to 5 to 6 years.
Target diameter harvesting regime single stem up to in groups starts at a breast-height diameter of 50 cm.
For further information regarding forestry operations see leaflet Wild Cherry by Lower Saxony State Forests
Download: Leaflet Wild Cherry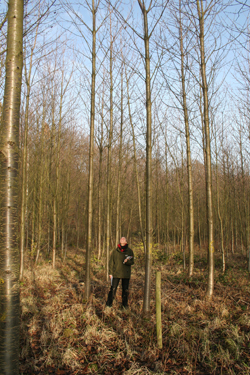 Figure 5: Prunus avium reproduced by in vitro culture, age 19 years
Information regarding Act on Forest Reproductive Material (Forstvermehrungsgutgesetz FoVG)
Cherries are subject to FoVG, the mixture silvaSELECT "Escherode I" is accredited as reproductive material category "tested" with registration number 034 814 00 200 4.
Unequivocal identification of clones
We guarantee the delivery of at least 16 clones annually controlled within the scope of our quality management procedures. By genetic fingerprint clones can be correctly identified and their origin can be verified. This provides security for you and ourselves.
Download: Information Wild Cherry