Selection
The selection of high quality forest woody plants represents a challenge for future forests. Our main tree species are selected and tested by scientific institutions. The selection results from natural sources or from the progeny of selected plus trees. The selected elite trees are being reproduced vegetatively by micropropagation so that the characteristics will remain unaltered.
We take the tested woody plants and reproduce them under licence.
Our partners are for instance:
the Northwest German Forest Research Institute, Department of Forest Genetic Resources and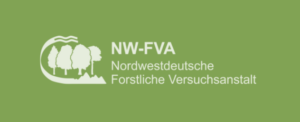 the Thünen Institute (Institute of Forest Genetics, Location Waldsieversdorf)
In vitro cultivated material from Black Locust and Curly Birch is partially still being tested for approval. Special authorisations for the forestation at forest experimental plots are granted by the Federal Agency of Agriculture and Food (BLE).
Not only do we cultivate fast-growing tree species but also those standing out for grain (Curly Birch, Wild Pear) or accommodation to special climate conditions (frost-hardy tree species from Scandinavia).
Please contact us for any special woody plants you would like us to reproduce or cultivate for your purposes.